In a movie, we know that there are hero, victim and villain. And sometimes, a presentation uses a story, like a film, to get attention from the audience.
As we know, a story is one of the attract tools for an interesting presentation. Some presenters used a heroic story or maybe from the side of the victim to earn a sympathy. But, why don't we use a villain?
Villain is not always about bad guys or horrible stories. Villain can be something from the dark side, like unpleasant or uncomfortable situation.
Villain for the Opening
Villain can be used for a better presentation and will make it more interesting. We can use villain as the opening of our presentation. You know, villain things could touch the audience's heart that will make them more interesting with the whole presentation. Surely, this kind of thing would make them curious to listen up the presentation till the end.
When many presenters choose to deliver their opening with heroic stuff or the victim stories, we can try something different. For example, we heard a lot of stories about a successful person. After we know about their golden story, then sometimes the presenter tell us about their past, about their rough live.
So, why don't we start with it? We can start the presentation with the dark side first. We don't need to mention his or her name, but we only talk about their problems. When the audience looks enthusiastic about this dark side, then we could mention their names.
We also can use this technique to present our new product. As the opening, tell about the problems that needed to be fixed. Then, we can draw their attention that the answer of that problem is the new product that will going to be presented. This should attract their attention. Of course, don't forget to choose carefully about the dark side story. Choose the one that really connect with the product.
A father of micro credit from Bangladesh, Muhammad Yunus used this technique once. When he had to talk in front of bankers, he started with the story about poverty in his land. He told his audience that people from a small village in Bangladesh were so poor, that they couldn't even buy anything. So, the loan shark lend them some money to buy bamboo and tools, so they could make a bamboo stall. The loan shark then buy their craft with very small price, but resell it at a high price. They got big profit, but the villagers have to stay poor because they only have money to buy food. Nothing else.
Yunus then studied that one villager only need $27 to make a bamboo stall. So, he lent that sum to the poor villagers, so they can make something and sell it with a good price. They don't have to rely on the loan shark anymore and earn more money.
This is how Yunus started to help people in Bangladesh. He gave them micro credit to solve their own problem.
With this kind of presentation, Yunus convinced the bankers that the poor people can also be a bank customer. He convinced them that bank not only have the big money as a credit. They can also give a little money to help someone and let them try to return it with their own effort. This is how the micro credit got its name.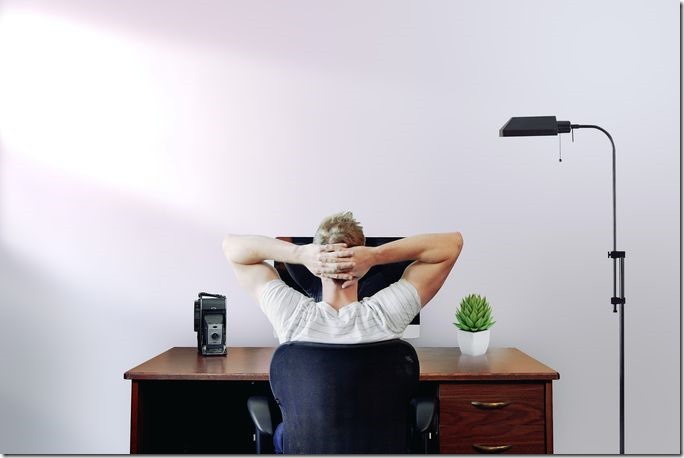 Because of his presentation, people around the world begin to aware about micro credit. With the dark side as his opening, now many governments try to do this concept to help the poor at their own country.
Sometimes, the dark side can touch people's heart. It can cause curiosity among others. With the right words, it can bring sympathy.
Yet, it will needed some creativities to do that. That's why practice makes perfect. As a presenter, we not only have to practice our speech and communication technique. But we also need to practice to hone a skill to make a wonderful presentation materials.