Have you ever involved a conversation with a stranger?
For example, when you are in a train on your journey, then someone next to you starts to open a conversation. This conversation is usually rigid, only for showing politeness. We usually feel uncomfortable, unless you or he has an initiative to get acquainted. Although it is just sharing names and shaking hands, these will make conversation more enjoyable.
Having conversation with stranger will make us uncomfortable, tend to be boring. Different to if we talk to someone we know. The longer we know our interlocutor, the more enjoyable the conversation will be.
It is the same with presentation. If you have attended some presentations, you will know which one is easy to attend and which one is not. But, there is also one that so very boring that you want to walk out immediately and sleep.
How to make a presentation not boring? Here are some tips.
1. Know your audience well
Knowing who the audiences when delivering presentation is a key for you to make presentation exciting and not boring. By knowing the audiences, you will understand them: how they digest information, what information they need. It also helps you to make the material suitable to your audiences so that your presentation becomes effective.
Knowing the audiences means knowing their positions and what they need from your presentation. You also know why they come to attend your presentation.
You know the terms communicator and communicant. In a presentation, the communicator is the presenter and the communicant is the audience. The communicator must understand what he delivers in order to reach the communication goal. That is why he must know the communicants. By knowing them, the communicator can adjust the material so that the material becomes relevant and he communicants can receive the message properly. In other words, the communicants must get inspiration from the communicator. That is when the presentation called spectacular.
2. Deliver your presentation like you talk to your friends
When you talk to someone you know, you will deliver the message directly. Seldom people talk to someone he knows with rambling conversation unless he has something not good or he doesn't understand what to say.
In delivering presentation, you must know what you will deliver. It will make your presentation runs smoothly.
You also must speak with persuasive style. Your way of speaking determines whether the audiences believe what you say or not. If you know your audiences, you will know the speaking style suitable for them.
Knowing the audiences is as the same as knowing your enemy in a battle. A presentation is the same as communication battle. You must know your audiences so that you will know your strengths.
If you know the audiences and know your strengths, you will easily find out how to deliver presentation which is suitable with the audiences' thinking paradigm. Therefore, you will say the exact and correct words. If what you deliver is suitable with the audience's thinking paradigm, the audiences will listen to your presentation gladly. So, they will not feel bored while listening to your presentation.
3. Use helping tools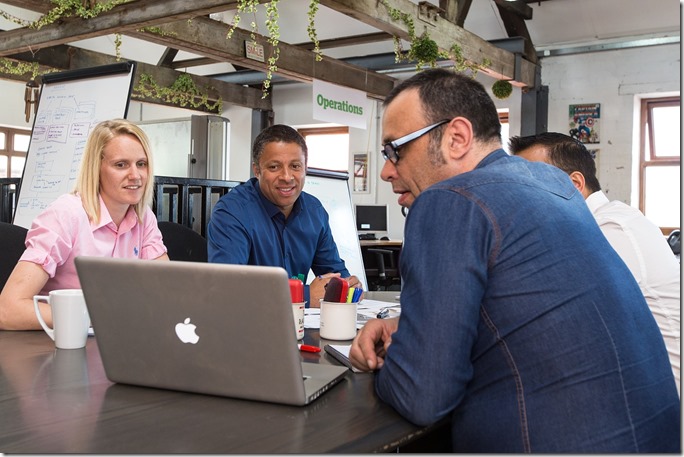 An interesting presentation doesn't only require your speaking ability, but also tools. There are some people gifted to do public speaking without tools at all. But, if you think you don't have such gift, tools, such as slide show, is very helping. Slide show doesn't only make presentation more interesting, but also help you to focus on the material during your presentation.
Interesting presentation slide show is the one that is eye-catching, not exaggerated with many writings. It is better if it raises curiosity among the audiences. If the audiences feel curious, they will be interested to listen to your presentation.
Besides, don't forget to make eye contact with the audiences. Eye contact shows friendliness, shows that you want to be close and intimate with the audiences. It is very important for the audiences because they will feel that you already know them.
A conversation between people who know each other is usually interspersed with humor to make it more friendly and intimate. Humor can refresh the conversation. There may be an audience who is sleepy. With humor, he will feel refreshed. The audiences will feel friendly to you.
If you don't feel confident to deliver a presentation in front of the audiences, you can learn it. Everyone is gifted the ability to communicate and to learn.